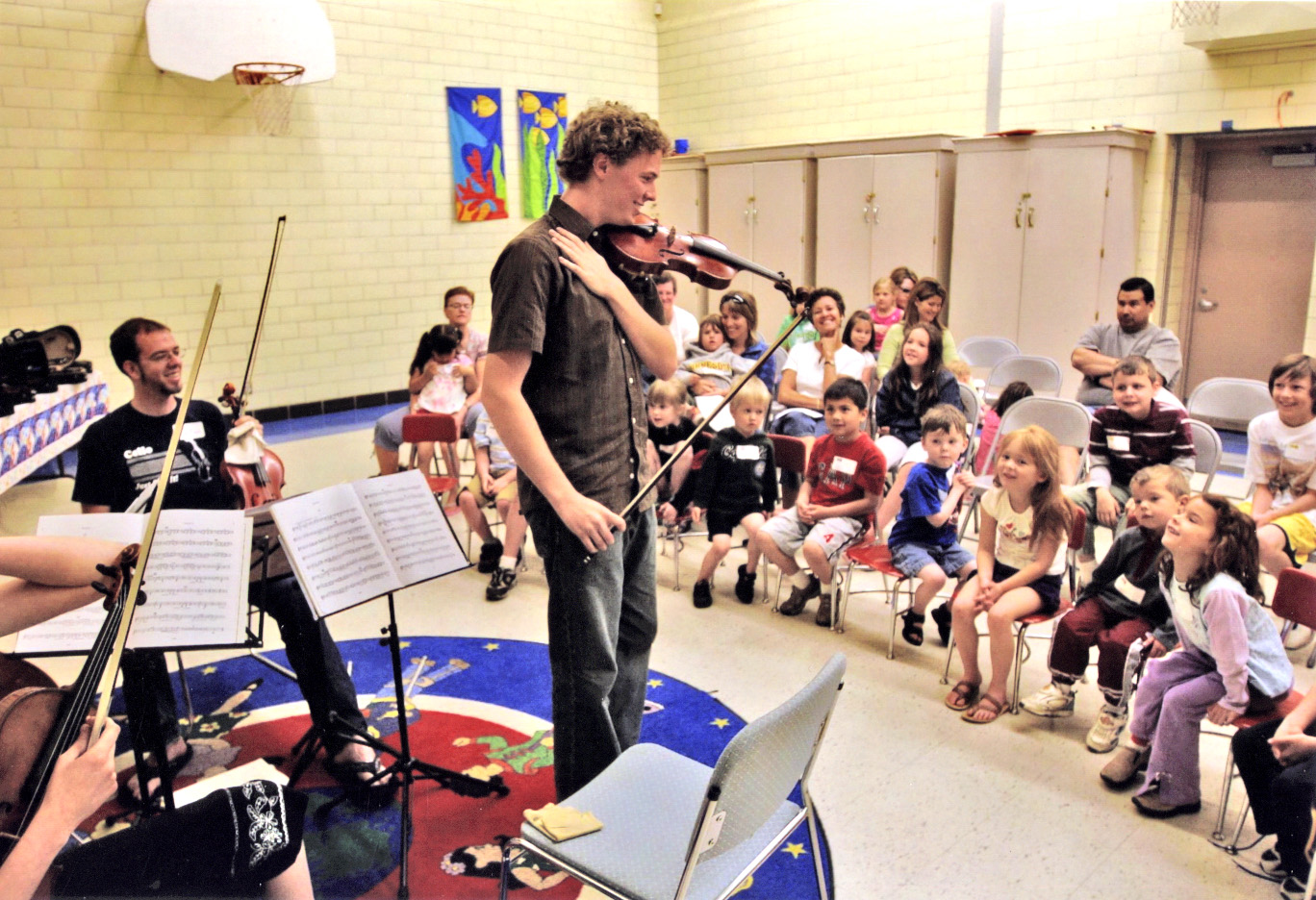 OUR MISSION IS TO SUPPORT STRING MUSIC EDUCATION OPPORTUNITIES for red wing youth.
SUZUKI VIOLIN PROJECT
In 2009, we began a Kindergarten Suzuki Violin Pilot Project at Sunnyside Elementary with the help of teacher, Robyn Freatman, who had worked in a similar program in Portland, Oregon. Funded by private donations and grants, our Violin Project offers lessons at no charge to teacher-identified students before and after school in age related groups learning the basics and having fun performing their knowledge. Each year new Kindergarten, First and Second graders are introduced to the Violin. Teacher, Jessica Penn has been leading the Project since Fall 2012. Our mission is to support string music education for Red Wing, Minnesota youth who would not otherwise have the opportunity, and for these teacher-recommended students to demonstrate improvement in listening, behavior, and test scores as a result of their musical training in the Suzuki Method.
Since our beginning, SOUNDSTRINGS has worked with over 40 students who otherwise would not have had this music education experience.
Interested in OUR mission?
SOUNDSTRINGS board is comprised of string players, parents, grandparents, and community members who value string music education and desire to keep the strong tradition of string music alive in our community. We continue to build momentum toward our goal of developing a youth orchestra opportunity for Red Wing youth. If you're interested in our mission and want to get involved, please contact us!